ESCULTURA 10X01 . SÃO PAULO FC
O design e a tecnologia foram novamente "convocados" pelo São Paulo FC para homenagear um de seus maiores ídolos, o goleiro e capitão Rogério Ceni, que no dia 11 de Dezembro de 2015 encerrou sua brilhante carreira em jogo festivo no estádio do Morumbi.
Making of do processo de criação e produção da escultura 10X01 . Vídeo: ESPN Brasil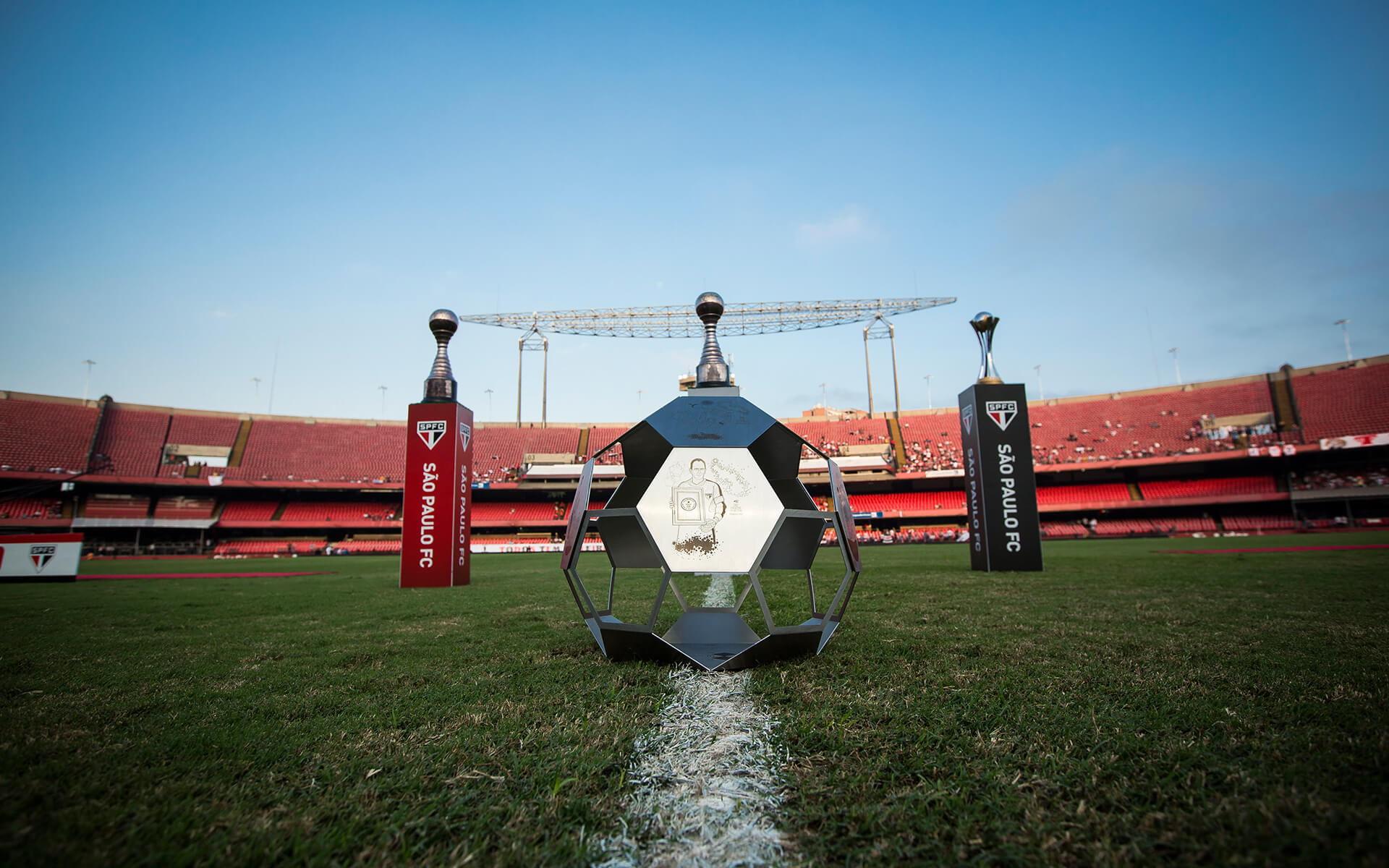 Making of da preparação e posicionamento da peça para o evento equipe: GDS + MEKAL + INFINIT MAGIC . Fotos: Antonio Brasiliano
Ilustramos os 10 momentos marcantes da carreira de Rogério Ceni, selecionados pelo próprio goleiro. Algumas dessas memórias são o título do Mundial de Clubes, em 2005; a final da Libertadores do mesmo ano; e o centésimo gol da carreira, marcado em cobrança de falta contra o Corinthians, em 2011.

As esculturas foram produzidas em aço inox na Mekal. Além da questão estética, a escolha do material se deu devido às suas propriedades: 70% do aço inox provém do aproveitamento de metais reciclados. A idéia foi transmitir o conceito de sustentabilidade por meio da escultura de Ceni.
DESIGN E TECNOLOGIA FORAM
OS PILARES ESCOLHIDOS PELO
SPFC PARA HOMENAGEAR UM
DE SEUS MAIORES ÍDOLOS.
[unex_ce_button id="content_qxt1h4ea8,column_content_3rm62871q" button_text_color="#37beef" button_font="semibold" button_font_size="20px" button_width="auto" button_alignment="center" button_text_spacing="1px" button_bg_color="#fe6440" button_padding="8px 20px 8px 20px" button_border_width="0px" button_border_color="#000000" button_border_radius="8px" button_text_hover_color="#fe6440" button_text_spacing_hover="1px" button_bg_hover_color="#37beef" button_border_hover_color="#000000" button_link="http://www.saopaulofc.net/noticias/noticias/acoes/2015/9/4/25-anos-de-rogerio-ceni-no-sao-paulo-futebol-clube/" button_link_type="url" button_link_target="_blank" has_container="" in_column="1"]KNOW MORE[/ce_button]
Programa Bom Dia Fox . Créditos: FOX SPORTS